Why Casual Workers


Casual workers can work as little as two hours per day so you can maximize your sales during peak periods and stay affordable during quiet periods.

How Casual Workers Can Help


Casual Workers can take care of the basic tasks so you can focus on the most important thing for your business – Your Customers!


Serving Customer


Packing

Food Preparation

Cleaning


Event Set Up


…and many more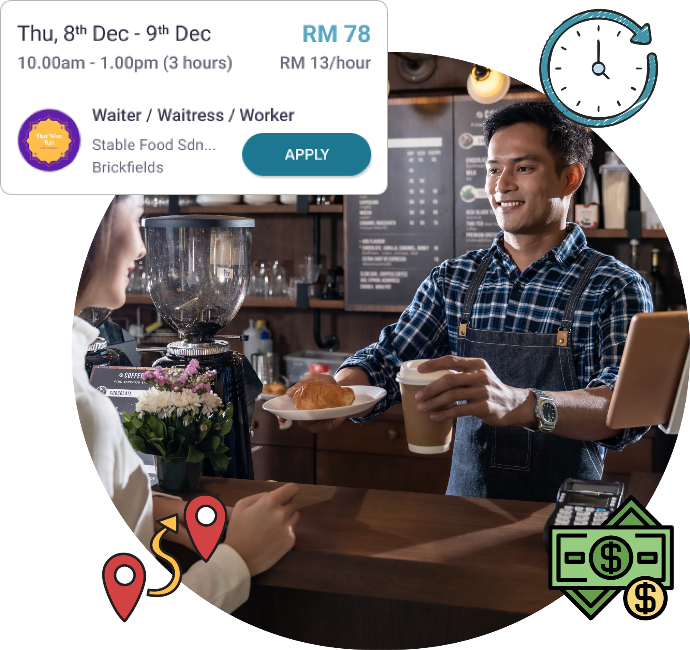 Choose When, Where, & How Much You Earn & Work


2pm to 5pm? Monday? Maybe Saturday? Work in retail, FnB or even in a concert?
You decide!

Flexible work at its best as you choose the job that fits your schedule.

Your Time, Your Rules!


Flexible For Workers. Efficient For Employers.


Workers find flexible work that works for them.

Employer can hire "just enough" to get the work done and operate efficiently.
Click Here To Download App.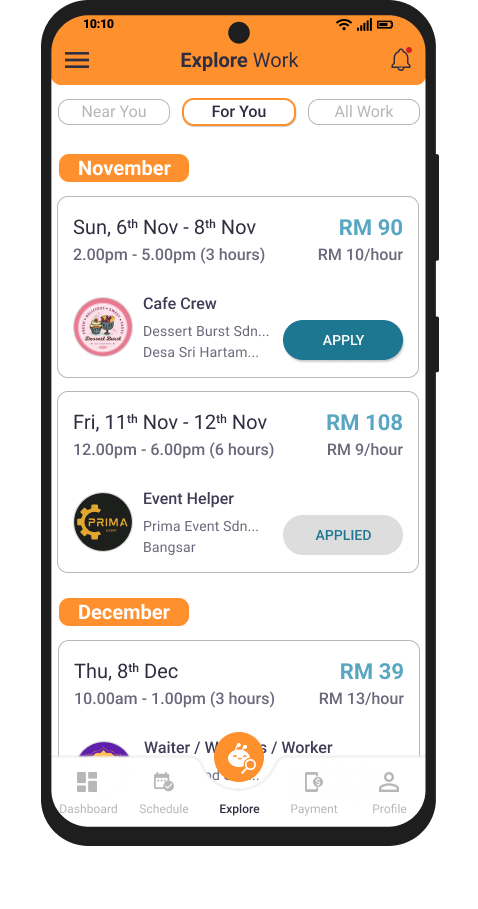 Our goal is to assist employers who has work that needs to be done without needing a permanent job position. This allows them to control their costs of hiring and re-hiring. Why pay a full month salary when what they really need is manpower for a short period of time?

In Malaysia, there are numerous hardworking people who find it impossible to commit to a job because of responsibilities such as studying or taking care of their children. With the flexibility of time and full control over their working life, we believe they can bring endless contributions to the community.
And right now, all these can be done at the touch of a screen.